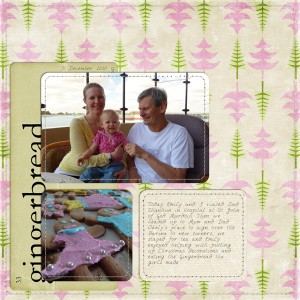 It's been a while since I advertised on of my webinars here, so I thought I'd share...
Have you ever wondered how to create a digital scrapbook layout from a template?
Would you like the tips on how to get your photos and elements looking great when the layout is complete
Do you want to see how you can customise templates?
Come along and watch as I create a page.
Are you an experienced scrapbooker? Tune in for some tips!
Have questions? You can ask them and get answers!
Register now
and join me live.

Not sure about the time zone?
On the registration page you can view the time in your time zone. All you need to do is register for the workshop using the form provided. You'll receive a reminder email one week before, one day before, and one hour before the workshop begins. You just log in with your name and email address and start watching my presentation. I am always keen for you to type questions and I answer them live via my webcam. See you at the workshop!
Melissa
PS Want to prepare for class?
Check out my workshop prep page
and don't forget to
register
!

PPS Can't attend this time?


Melissa
*affliliate links where possible- please use them to support my blog*