To celebrate digital scrapbooking day, the fact I've completed marking for the semester, and moved 600kms a bit of retail therapy is in order. It helps that some of my favourite stores are having 50% off!
At
Scrapbookgraphics
there's lots of fun going on in the forums.

I picked up this huge Studio Girls Collective Collaboration –
Impressions of Comfort at Home
for only $5. It comes with bonus quick pages if you buy it this week.
I will be using the pennants in this kit for sure. Check out Katie's
post at the Daily Digi for more ideas
(oh and to see my last layout using pennants!)
I also picked up the
clustered frames for Impressions of Tradition
I love that
kit!
Check out
Flergs
sale!
First up, my DSD 2010 sale! Only at my SBG store.
Coupons disabled during sale, bundles not discounted.
Discount will show at checkout!
Also keep an eye on my Facebook fan page or Twitter
I will be posting coupons throughout the weekend.
I have been eyeing off this collab with
Sugarplum Paperie
– I'll be back with a layout soon I hope!
Also,
Monica's store is 50% off
(except the buy
my store promo, which is already the bargain of the year!
)
My latest acquisition from her store…
Casual Attraction {the mega bundle}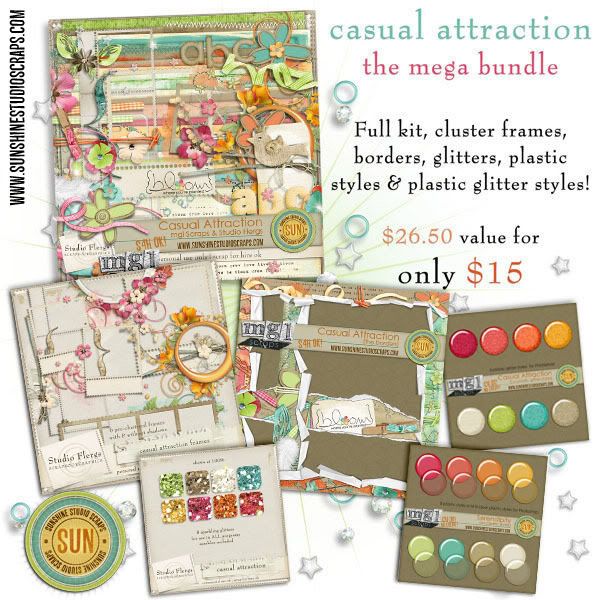 I'd love to see what you have purchased – link me up to your blog post or your favourite products in the comments
Melissa
PS if you want every month to be like DSD – check out
The Digi Game
at
the Daily Digi



*affliliate links where possible*